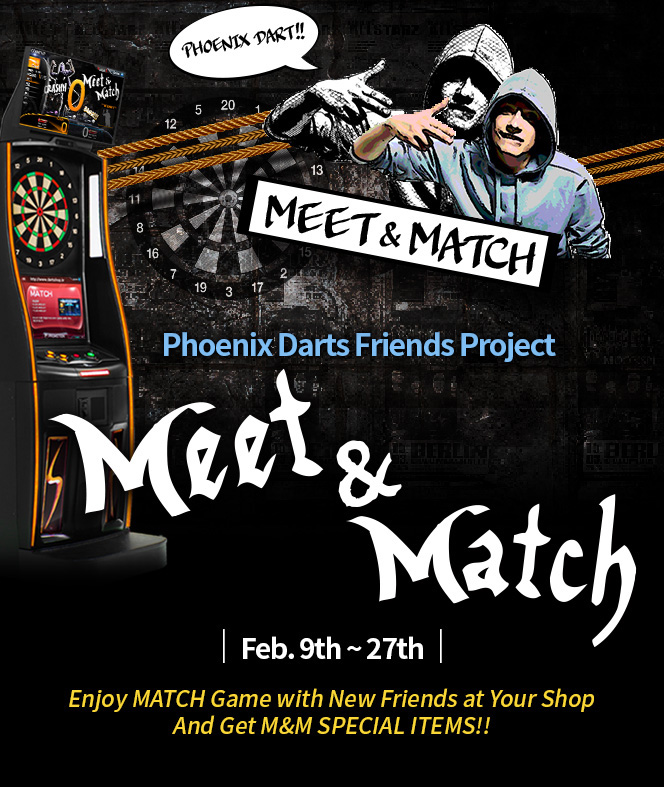 PLAY WITH 1 FRIEND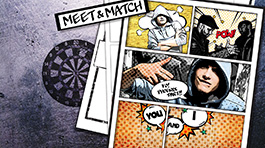 BASIC IMAGE STYLE

PLAY WITH 5 FRIENDS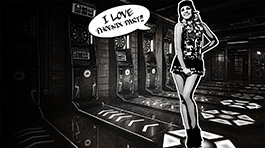 ANIMATED STYLE


PLAY WITH 15 FRIENDS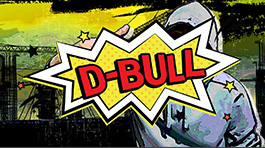 BULL EFFECT


Player Ranking TOP 20
Global TOP 10
| Rank | Country | Card Name | Points |
| --- | --- | --- | --- |
| 1 | | 蒸氣醫生麥麥 | 5955 |
| 2 | | 是瑞凡大雪茄 | 5105 |
| 3 | | Wicus peng | 2293 |
| 4 | | [D.T] 내게와은지🖤 | 2097 |
| 5 | | 蒸氣醫生-燭龍 | 2071 |
| 6 | | 曾仲宇 | 2012 |
| 7 | | 蒸氣醫生-應龍 | 1890 |
| 8 | | 鏢風=打卡工務員= | 1882 |
| 9 | | [Match]油鍋*鹽酥雞* | 1857 |
| 10 | | [R]Match | 1854 |


M&M SPECIAL CARD


▶ NATIONAL POINT TOP 20 M&M SPECIAL CARD 2 TYPES
▶ NATIONAL POINT RANKING 22nd, 33rd, 44th, 55th, 66th, 77th, 88th, 99th, 100th - 1 M&M SPECIAL CARD (RANDOM SELECTED DESIGN)
▶ GLOBAL POINT TOP 10 – PHOENIX GOODS 10 KINDS SET
▶ GLOBAL POINT TOP 1st – M&M TROPHY
*Rewards can be changed without notice.

1Choose Match from the main menu on the machine

※ 3LEG, 5LEG, 7LEG

2Choose the leg and select the game you want to play with opponent player

※ Applies to all games in Match menu on 1:1 and doubles mode.

3Start the game with friends you met at the local shop

※ Get a bonus point when play with new friends!

4Check your current game status and get the item from the Phoenix Darts App!
※ How To Earn the Point

ALL GAMES IN MATCH (INCLUDING 1:1 / Doubles) (EXCEPT VERSUS MOVIE)
1. WINNING POINT : On 3,5,7 LEG MATCH game, LEG win = 2 points, LEG lose = 1 point. (Except I-Robot)
2. BONUS POINT : If you play with NEW FRIENDS during the event period, Get EXTRA 5 POINTS per new friend!

* Points apply to ALL MATCH games in 1:1 and Doubles mode.

* Points are accumulated from all played shop during the event period.

※ Points will not be accumulated when played in a shop that is different with your card country setting.

※ If TOTAL POINT is Tied, Point Ranking Will be Calculated As Below.

- No. of M&M Friends > No. of Winning LEGS > No. of M&M LEGS
※ INQUIRY

① E-mail : event@darts.kr
· ITEMS RECEIVED BY MEET & MATCH CAN BE EXTENDED WITH GOLD AFTER 60 DAYS. THEY ARE NOT AVAILABLE TO PURCHASE AT THE ITEM SHOP.
· CONTENTS OF THE PROMOTION CAN BE MODIFIED OR CHANGED WITHOUT A NOTICE.
· PLEASE CHECK THE WEBSITE FREQUENTLY FOR ANY UPDATES.